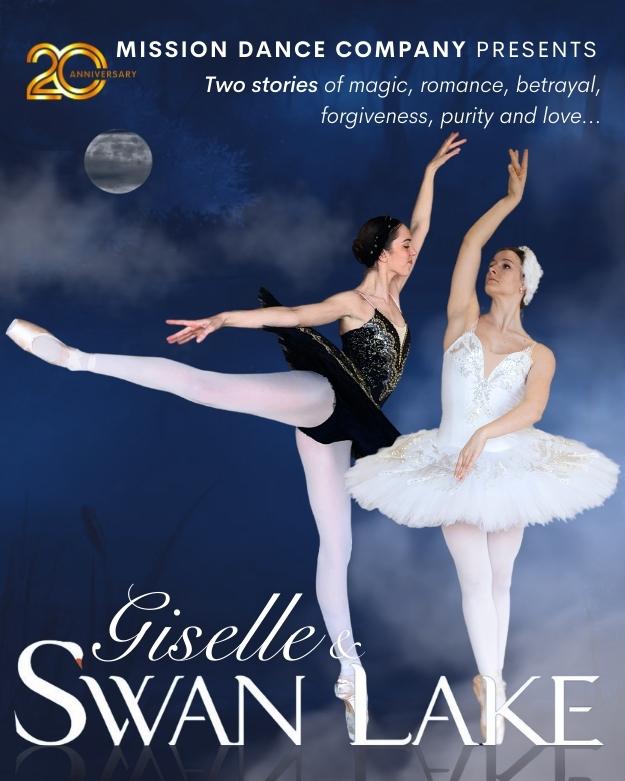 Swan Lake
When
Occurs on Sunday June 25 2023
Approximate running time: 2 hours
Venue
Event Notes
×
There is a reason Swan Lake has remained the world's most beloved classical ballet for more than a century. It is an achingly beautiful fairytale told through unparalleled virtuosic choreography and Tchaikovsky's indelible score that has long surpassed the test of time.
Kelowna's Mission Dance Company makes an appearance in Vernon this season with one of the most popular and timeless ballets ever staged. This beautiful and powerful production, adored by children and adults alike, tells the story of young Prince Siegfried who falls in love with the White Swan, Odette.
An evil sorcerer, Rothbart, captures victims and puts them under a terrible spell that transforms maidens into swans. Rothbart has power over all the swans and can direct them as he pleases, especially Odette. The only thing that can break the spell is true love and Rothbart will do anything in his power to stop it.
We welcome you to join us at the Vernon & District Performing Arts Centre on Sunday June 25th, 2023 at 3:00pm for this 'must see' presentation and help us bring the magic, romance, and love of this epic ballet to life.
For more details on Mission Dance Company, its programs and presentations, and the many ways you can support young emerging dancers, please visit www.missiondancecentre.com.