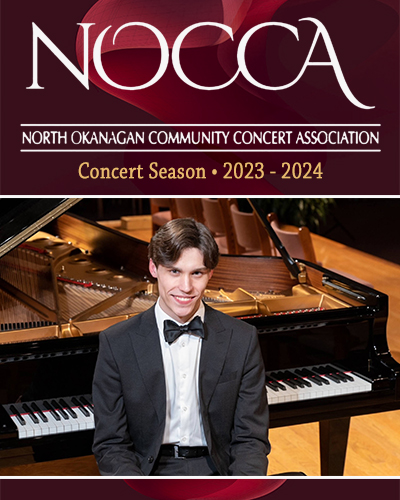 Jaeden Izik-Dzurko
When
Occurs on Tuesday September 12 2023
Approximate running time: 2 hours
Venue
Event Notes
×
Our Gala opening concert on Tuesday, September 12, 2023, is the date to remember Jaeden Izik-Dzurko's first solo performance on the new NOCCA Steinway. Jaeden was the last performer on NOCCA's historic 1886 Steinway back in 2016 when he performed a duet with Ian Parker as the new Steinway was introduced. Jaeden's talents have grown exponentially, what with receiving his Bachelor of Music from Juilliard in New York, and then going on to an extremely successful competition and award-winning year in 2022 in Europe and North America. Join us in welcoming Jaeden "home".
Subscriptions of NOCCA's five concert 2023 - 2024 season may be renewed through Ticketseller at $150 for adults ($30/concert) and $75 for youth (22 and under).

We are very much looking forward to this upcoming season. We are continuing in our efforts to return to pre-Covid numbers, so we hope you will renew your subscription, and maybe encourage a few friends to become subscribers, as well. As we enter our second full season after the pandemic shutdown, we have not gotten over our delight at being able to be in a concert hall surrounded by beautiful live music again. Here's hoping we will always treasure our appreciation for live music.