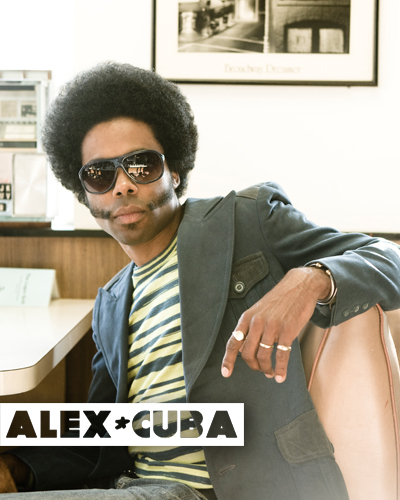 Alex Cuba
When
Runs from Sunday February 14 2021 to Sunday February 14 2021
Approximate running time: 2 hours
Venue
Event Notes
×
The Vernon and District Performing Arts Centre Society proudly presents Juno award winner and Grammy nominated, Alex Cuba for two live shows at the Vernon and District Performing Arts Centre (VDPAC) on Friday February 12, 2021, at 5:30pm and 8:00pm.
With the audience seated cabaret-style right on the Performing Arts Centre's main stage, our SPOTLIGHT OnSTAGE Concert Series allows for audiences to relax and enjoy a socially distanced concert in this popular and more intimate performance format.
In keeping with COVID-19 regulations and restrictions, tables will be sold as a 2, 4 or 6 seat unit, placed safely 2m apart.
His sugarcane-sweet melodies, pop-soul hooks and powerful guitar riffs relinquish a conventional stereotype that exemplifies much of the Latin music landscape. Though raised in Artemisa, an hour outside of Havana, Alex Cuba's artistry is as far-flung as the place he has settled and lived for over fifteen years: Smithers, BC, 14 hours north of Vancouver. His music at once incorporates his roots and is a unique amalgam of styles, having collaborated with artists ranging from Jason Mraz to Ron Sexsmith and Nelly Furtado; and bringing together melodies, popsoul hooks and rock chords in songs that may seem to bear little resemblance to traditional Cuban form.
A forward-thinking, indie-minded artist, Alex has amassed a steadily growing following among critics and fans. With over 20 awards and nominations to his name, including 4 Latin Grammys and two Junos Awards and three Grammy nominations.
Alex carries his Cuba within, incorporating subtle jazz influences, gained from his early years as a bass player in Cuba, and tasteful, sophisticated chords and lyrics expressing his poetry in an undeniably Cuban way. His growing body of work defines a unique musical place in the Latin diaspora.