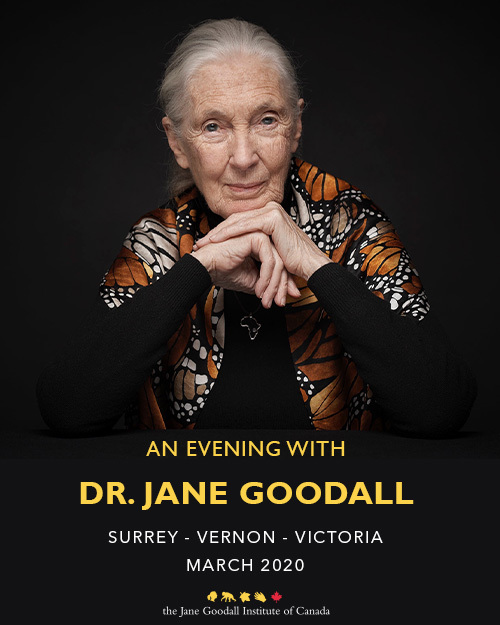 An Evening with Dr. Jane Goodall
When
Runs from Wednesday July 1 2020 to Tuesday September 29 2020
Approximate running time: 2 hours
Venue
Event Notes
×
$230.00 VIP Purple (Rows A to D)
$92.00 Lower House (Rows A to P)
$77.00 Balcony (Rows AA to KK)
Dr. Goodall first set foot in the forests of Tanzania in 1960, armed with little more than a notepad, a pair of binoculars and a dream of living in Africa and observing wildlife. From the moment she witnessed a chimpanzee make a tool to the moment she decided to leave the park in order to save the chimpanzees she cared for, Dr. Goodall will describe her extraordinary scientific breakthroughs in animal behavior and her journey to becoming one of the world's most prominent and active conservationists.
Dr. Goodall's talks never fail to inspire people of all ages as she recounts her unique experiences as a young woman working alone in the rainforest and her hope for a future where people live in harmony with nature.
VIP tickets include a meet & greet with Dr. Jane after the show.
About JGI:
The Jane Goodall Institute is a global community conservation organization that advances the vision and work of Dr. Jane Goodall. By protecting chimpanzees and inspiring people to conserve the natural world we all share, we improve the lives of people, animals and the environment.
All proceeds from ticket sales go towards JGI Canada's efforts to save our precious planet and its most endangered species.