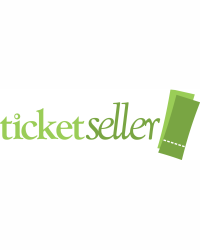 Dancing with the Vernon Stars
When
Occurs on Friday September 27 2019
Approximate running time: 2 hours
Venue
Event Notes
×
$125.00 All Seats

Dancing with the Vernon Stars 2019
Join us at the 12th Annual Dancing With the Vernon Stars Gala and Auction.
Get ready to cheer on local dancers as they jitterbug, lindy hop, and jive into our hearts at the 12th annual Dancing with the Vernon Stars.
Presented by Lake City Casinos Vernon, this year's event will see eight couples stepping out on the Prestige Vernon Lodge and Conference Centre ballroom floor on Friday, September 27, 2019, in support of Hospice.
Watch as all the hard work pays off as our dancers, who have trained tirelessly with professional dance instructors, strut their stuff in front of a live audience and our esteemed judges as they vie for the title of Community Favourite, Fan Favourite, and Judges' Favourite.
Support them as they dance the night away for this important cause.
Meet the dancers
Aisha Manji and Nicholas Half
Carolyn and Heath Fletcher
Lauren and Mitchal Derksen
May-Ann Reid and Victor Cumming
Michele Hill and Paul Sterritt
Michelle and Rob Cesario
Richard Chippendale and Dave MacDonald
Tamara and Clay Kayle

Event details

The doors open at 5 pm with appetizers served until 6 pm followed by dinner. The dance show starts at 8 pm which is MC'd by DJ Haymaker! The award show kicks off at 9:30 pm. The night wraps up at midnight with DJ Haymaker.

There will also be an amazing silent and live auction!