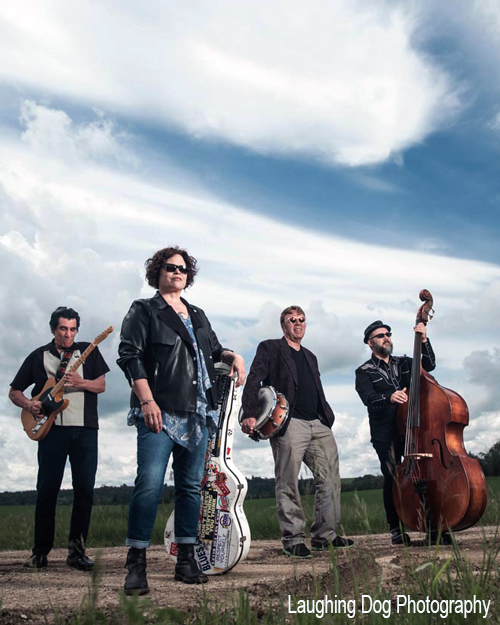 Kat Danser & the Tall Tales
When
Occurs on Friday March 22 2019
Approximate running time: 2 hours
Venue
Performance Notes
×
Kat Danser's music is a steel belted radial easily flexing between a dusty gravel road and a fresh coat of asphalt. True to her Polish- Gypsy heritage, Danser is in perpetual motion and her swampy roots and blues style is a fine-tuned reflection of life lessons from the road. Edmonton's Kat Danser doesn't just play the blues - she studies it, lives it, breathes it and elevates it from sweaty, smoky beer joints to elegant centre stage in the finest of concert halls. Her sweet vocals, lyrical genius, and instrumental prowess beautifully combine with her sharp wit and commanding stage presence to deliver unfailingly memorable live performances.
Her fifth album, Goin' Gone, is a collaboration between Danser and Juno-award winning producer Steve Dawson and will be released on Black Hen Music and distributed by True North Records. This recording is a highly energetic album that sits the listener right beside her on the vinyl seat of a1949 Ford Lead Sled as she rolls and rumbles through the Deep South, USA.
Her accolades have been many. Danser is a three-time nominee for a Western Canadian Music Award and a national Maple Blues Award - Best New Artist of the Year, winner of the Ambassador of the Blues Award (Blues Underground Network) and the International Blues Competition Best Independent Blues Album, as well as being voted to have made one of the Top 5 Roots & Blues Albums of 2014 (CBC Radio & Blues Underground Network).