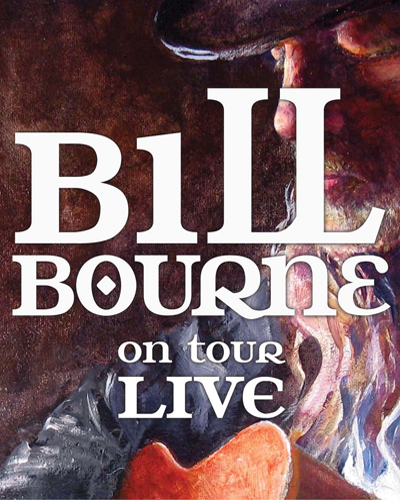 BILL BOURNE
When
Occurs on Saturday November 18 2017
Approximate running time: 2 hours
Venue
Performance Notes
×
Bill Bourne is a multiple Canadian Juno Award winner, and has received international acclaim for his recordings and live performances. A veteran of the international blues and roots scene, life on the road is reflected in Bill's music-powerful rhythms and soulful songs, steeped in World Beat, Blues, Cajun, Celtic, Folk, Latin, Funk, Poetry and more...
- The Beach House Arts Co-op
Bill was raised in a musical family in rural Alberta. When he was 2 years old, he was known to sleep behind the piano at country dances where his parents played dance music in the community halls in beautiful farming country. The love of nature and of music and of people gathering for celebration has been with him for his whole life. A multiple Canadian Juno Award nominee and winner, Bourne's music is diverse and is rich with many traditional music elements from around the world. He plays guitar and sings with a deep and soulful sound; his songs convey stories that are poetic and life-affirming. The dance rhythms of his early childhood permeate his musical mélange.
Bill loves to collaborate with friends (musicians), including Alan MacLeod, Shannon Johnson, Lester Quitzau, Madagascar Slim, Aysha Wills, Eivor Palsdottir, Wyckham Porteous and Jasmine 'Jas' Ohlhauser.
His most recent collaboration is with his own band, The Free Radio Band, which includes his son Pat, Pa Joe, Moses Gregg and Miquel Ferrer. They have released a new recording in 2011 called Bluesland. In 2009 Bill recorded with Eivor Palsdottir, Wyckham Porteous and Jasmine 'Jas' Ohlhauser in "Bop Ensemble".
He produced and performed on Eivor's third solo CD, 'Eivor'. The recording won double at the Danish Music Awards Folk in 2006. Other collaborations: with Alan MacLeod, Shannon Johnson, Hans Staymer and Andreas Schuld, and Lester Quitzau & Madagascar Slim (Tri-Continental) as well as his solo projects, have all attained award status in Canada.
"I always thought Bill Bourne should have starred with Gene Hackman and Clint Eastwood in 'The Unforgiven.' He's a goddamn movie star, I'd say, with that black top hat and card shark face. More importantly, he is a 'shining light' in the 'North American' Folk Roots scene. He sings, plays guitar and writes with deep soul, and on the current musical landscape these talents constitute a revolutionary act of ART.
Listen to Bill Bourne; get Religion, brother and sister. This is the real thing".
Tom Russell El Paso, Texas
Since 1990, Bill Bourne has been nominated for 8 Juno Awards and has won 3 Juno's including: 1990 - Bourne & MacLeod - "Dance and Celebrate" Juno 1992 - Bourne & MacLeod - "Moonlight Dancer" 1993 - Various Artists - "Saturday Night Blues" Juno 1996 - Bill Bourne & Shannon Johnson - "Victory Train" 1997 - Bourne, Schuld, Stammer - "No Special Rider" 1998 - Bill Bourne - "Sally's Dream" 2000 - Tri-Continental - "Tri-Continental" Juno 2003 - Bill Bourne - "Voodoo King"
"Music is a dance; a happy heart. Music is the great teacher. The life in Music is its power of transcendence: Music is a healing force that benefits all living things." - Bill Bourne