A Christmas Carol Sold Out
Tuesday, December 5, 2023 at 7:30 PM PST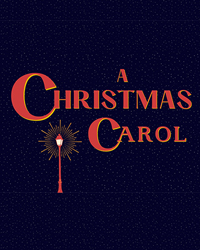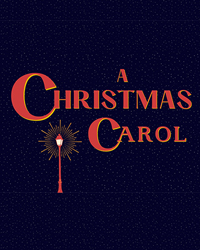 You've selected
Tuesday, December 5, 2023 at 7:30 PM PST
×
No performance on Sunday or Monday
$75.00 Per Person

*includes all fees and tax
Not suitable for children under 8 years of age, no babes in arms allowed.
Come participate in this timeless tale by walking the Ranch and experiencing the journey of Ebenezer Scrooge as he visits with the ghosts of Christmas Past, Present, and Future.
This Historic O'Keefe Ranch Production is a walking theatrical experience inviting audiences to stop in at the Fezziwig's party, meet Fred and his wife in the Mansion, spend a penny at the Vendors, break bread with the Cratchit family, and much, much more with audiences traveling to each historic building to take part in this heartwarming story.
There are three (3) performances each evening of 16 patrons per performance.

FOOD PREFERENCE: Vegetarian - Gluten-free - No restrictions
Running time is 2 hours and 10 minutes including intermission.

Please arrive 15 minutes before your purchased time. Instructions for travel and identifying food preferences will be given 10 minutes before the performance begins.
No late comers will be allowed into the performance.

Please enter the doors of the GIFT SHOP to attend the performance. Proof of ticket purchase will be taken in the gift shop.

· Winter walking footwear and warm clothing is advised.
· Cell phones and all communication devices must be silenced.
· No photography during performance allowed.
· Be prepared to have an unforgettable experience!

Washrooms available.
(Mobility to be able to climb up and down stairs, walk on uneven surfaces, and keep pace with a group is essential. As an out-of-doors experience, these performances are not suitable for small children or babes in arms in the winter season. Please wear weather appropriate clothing).

Please choose a Day, Time, and meal restrictions when purchasing your tickets.
Venue
O'Keefe Ranch
9380 Hwy 97N
Vernon BC V1H 1W9
×
We're sorry, the performance of A Christmas Carol on Tuesday, December 5, 2023 at 7:30 PM PST has just sold out or the event is no longer available for sale via the internet if the curtain time is nearing.
×
If you wish to contact the box office at (250) 549-7469, our representatives will be more than happy to assist you.
If there is another performance you'd like to attend, please click the 'Change Date' button.
Change Date
Hours: Monday - Friday
9:00 AM - 5:00 PM PST
Hours: Saturday
12:00 PM (Noon) - 4:00 PM
Closed Sunday and Holidays
Don't see your ticket? Log-in to your account and download your ticket.