Good Lovelies Presented by Theatre Junkie Thursday, October 26, 2023 at 7:00 PM PDT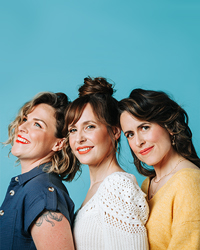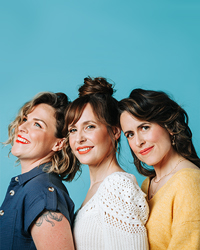 You've selected
Thursday, October 26, 2023 at 7:00 PM PDT
×
The rich complexity of life is the emotional focus of the much-anticipated new album from one of Canada's most accomplished and harmonious trios-Good Lovelies. The songs on We Will Never Be the Same, crafted by the Juno Award-winning ensemble of Kerri Ough, Sue Passmore and Caroline Marie Brooks, are as compelling as the engaging vocal harmonies for which the group has been known for the last 17 years as they mine the complex feelings experienced by women who have come to ponder some of the big questions of life.

This new album is both a return to a more elemental, acoustic-based musical platform reaching back to the early days of the Good Lovelies, as well as an immersive emotional experience crafted by three seasoned songwriters who bring their own real-life stories in all their dynamism and messy complexity to the fore. We
Will Never Be the Same is the group's fifth full-length studio album adding to a widely acclaimed catalogue of recordings that also includes two beloved Christmas releases. It adds to their already popular concert repertoire as they return to tread the boards in venues throughout North America, the U.K., Europe, Australia, and beyond. It is a testament not only to their artistry, but also their humanity, and is an album that will continue to endear this beloved group to fans of all ages.
Venue
Creekside Theatre
10241 Bottom Wood Lake Rd
Lake Country BC V4V 1Y7
Performance Notes
The rich complexity of life is the emotional focus of the much-anticipated new album from one of Canada's most accomplished and harmonious trios-Good Lovelies.