Matthew Good - Solo Sold Out
Wednesday, October 4, 2023 at 7:00 PM PDT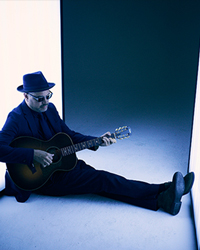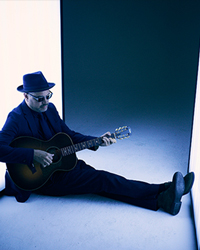 You've selected
Wednesday, October 4, 2023 at 7:00 PM PDT
×
Matthew Good is a multi-platinum selling Canadian recording artist, best known for his signature vocal style, guitar-driven melodies, and cinematic lyrics.

He began his career as the frontman for the Matthew Good Band, one of the most successful Canadian alternative rock bands during the 1990s and early 2000s.

Good's body of work includes thirteen full-length studio albums, four EPs, two compilation LPs, and one live album. He has been nominated for 21 Juno Awards throughout his career, with two solo wins for Rock Album of the Year for Vancouver (2009) and Video of the Year for 2003's "Weapon", and two wins for Best Group (Matthew Good Band) and Best Rock Album for Beautiful Midnight (2000).

He has also garnered eight Top 10 radio singles in Canada as a solo artist, including "Weapon," "In A World Called Catastrophe," "Alert Status Red," "Born Losers" and "Last Parade." His most recent studio album, Moving Walls (2020), was praised as his strongest solo effort, and a "haunting and cinematic piece of art".

Through his music, Good's defiant spirit anchors a vulnerable, unapologetic outlook on life while offering glimpses of hope and reminding us there is beauty in the world. Never one to bite his tongue, his hyper-awareness of the world around him, including political, socio-economic, and mental health issues, has earned him accolades for his thoughtful and deliberate approach.
Venue
Creekside Theatre
10241 Bottom Wood Lake Rd
Lake Country BC V4V 1Y7
×
We're sorry, the performance of Matthew Good - Solo on Wednesday, October 4, 2023 at 7:00 PM PDT has just sold out or the event is no longer available for sale via the internet if the curtain time is nearing.
×
If you wish to contact the box office at (250) 549-7469, our representatives will be more than happy to assist you.
If there is another performance you'd like to attend, please click the 'Change Date' button.
Change Date
Hours: Monday - Friday
9:00 AM - 5:00 PM PST
Hours: Saturday
12:00 PM (Noon) - 4:00 PM
Closed Sunday and Holidays
Don't see your ticket? Log-in to your account and download your ticket.