meagan&amy Wednesday, April 19, 2023 at 7:30 PM PDT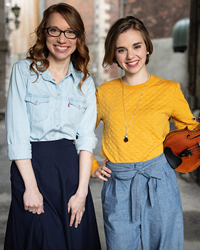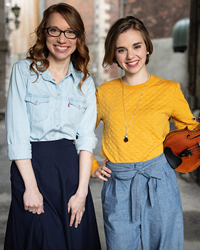 You've selected
Wednesday, April 19, 2023 at 7:30 PM PDT
×
meagan&amy, a vibrant Canadian duo consisting of violinist Amy Hillis and pianist Meagan Milatz, share an intense passion for innovative programming and fearless music-making. They began their partnership in 2011 at the Schulich School of Music at McGill University. Their individual strengths – Meagan's interest in the fortepiano and Amy's in contemporary music combine in their wide range of repertoire. Praised for their energy, sensitivity and musical maturity, they were awarded the first ever "Pan-Canadian Partnership" recital tour, being chosen from over 50 applications. "Their collaborative musicianship combined with their very accessible, yet audacious repertoire made an immediate impression on the jury." Their concerts present works by local composers as well as European classics, and through their artistry are interesting, intriguing, and fun!
Venue
Vernon and District Performing Arts Centre.
3800 33rd Street
ticketseller.ca
Vernon BC V1T 5T6
Performance Notes
Vibrant Canadian duo Amy Hillis (violin) and Meagan Milatz (piano) - passionate, innovative and fearless music-making!