Snowed in Comedy Tour 2022 Saturday February 12 2022 at 8:00 PM PST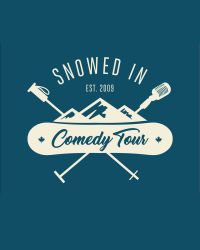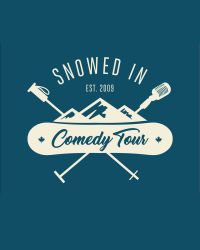 You've selected
Saturday February 12 2022 at 8:00 PM PST
×
$50 Adult
$40 Senior 60+
$30 Student
PROOF OF FULL VACCINATION WILL BE REQUIRED (2 dose)
Four headliner comedians come together to create one amazing show with each bringing a unique and hilarious take providing something for everyone. Debra Digiovanni (Video on Trial, Netflix, Conan O'Brien), Pete Zedlacher ( 7 times nominated Canada's best Comedian), Dan Quinn ( The Debaters, Winner of Canadian Comedy Competition at Just For Laughs), and Paul Myrehaug (Great Canadian Laugh off winner, Comedy Now on CTV). Now in its Thirteenth year it has grown to be one of the biggest comedy tour's in Canada playing 70 cities from coast to coast.
Venue
Vernon and District Performing Arts Centre.
3800 33rd Street
ticketseller.ca
Vernon BC V1T 5T6
Performance Notes
Four of Canada's best comedians come together for one unforgettable night of laughter. Starring from Video on trial, Debra Digiovanni, winner of Canada's best male comedian, Pete Zedlacher, Just For Laughs comedy compeition winner Dan Quinn and Great Canadian Laugh off winner Paul Myrehaug.
PROOF OF FULL VACCINATION WILL BE REQUIRED (2 dose)