Colin James Blues Trio Sunday November 14 2021 at 7:30 PM PST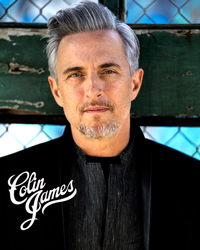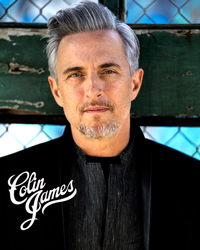 You've selected
Sunday November 14 2021 at 7:30 PM PST
Change Date
×
With his 19th album, Miles to Go, Colin James is getting back to the blues.
Wait a minute, you ask: hasn't Colin James always played the blues? Well, yes, but back when he was signed to his first record deal in 1988, his producer—who'd worked with Ray Charles and Derek and the Dominoes—explicitly told him not to play any blues, because the label expected a pop hit. When James later made one of the biggest albums of his career—1993's Colin James and the Little Big Band, released years before the so-called "swing revival"—his label hated it, as did critics and many fans before it went on to go triple platinum in Canada. Then there was the acoustic blues album National Steel in 1997, made with Colin Linden, which was the first time James made a full-on blues album, which landed him on folk festival bills alongside the likes of John Prine and John Hiatt. It was an explicit embrace of the blues James had loved since the Regina-born guitarist was 16 years old and was blown away by James Cotton at the Winnipeg Folk Festival. A song that Cotton played that night, "One More Mile," became the title track to the new album: bookending it in electric and acoustic versions.
It wasn't until 2016's Blue Highways that James found himself on a blues chart: the album spent 10 weeks at No. 1 on the Roots Music Report's Blues Chart. It also landed him one of his biggest hits: "Riding in the Moonlight," a Willie Dixon song that James once covered when busking in the streets and subways of Toronto and Montreal landed on a Spotify playlist and garnered millions of streams.
When James set out to make Blue Highways, an album of blues covers recorded with his touring band, he always intended it to be the first of two installments. Now we have Miles to Go, in which James records nine new covers of his favorite artists Howlin' Wolf, Muddy Waters, Blind Willie Johnson, Blind Lemon Jefferson, Little Willie John, Robert Johnson, etc.) and adds two originals, "I Will Remain" and "40 Light Years." "Blues has always been a pass-it-forward kind of thing," says James. "It's also surprisingly hard to write. You have to be careful how modern you get in your phrasing. Certain writers can write a song that sounds like it was done 40 years ago, but it's deceptively hard."
To be a blues musician is to always have a dialogue with the past. As with much blues music, it's the performances on the original versions rather than the actual song that drew James to them. That said, what could he possibly bring to them in 2018? "You bring what you can," he says. "If I feel like I've brought enough, then I put it out. I knocked a bunch of songs off this record when I realized that I can't bring anything to them that isn't there already. All my life I've tried to bring vitality to older songs. Hopefully my dedication to it is what floats it over the mark. That's a subjective thing; some people will always prefer the original. However, there's always a group of people coming up to see me after a show who might say, "Oh, I never would have heard 'One More Mile' by James Cotton—nothing in my life would have pointed me there." So much of Colin James's career has pointed him to this moment: joyfully tangled up in the blues, which, as he notes, "is the only genre where you can maintain a young profile at the age of 53."
Venue
Vernon and District Performing Arts Centre.
3800 33rd Street
Vernon BC V1T 5T6
Performance Notes
There may additional seats by calling the box office
With his 19th album, Miles to, Colin James is getting back to the blues.