BLOODSHOT Sunday May 31 2020 at 11:00 PM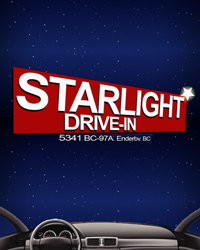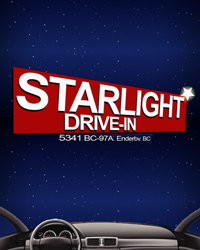 You've selected
Sunday May 31 2020 at 11:00 PM
Change Date
×
BLODDSHOT - SECOND SHOW ONLY (11:00PM) RATED 14A
NOTE: SECOND SHOW ONLY - NO ADMISSION TO FIRST SHOW
$13.75 Single Admission (1 Person per car)
$25.00 Couple Admission (2 People per car)
$37.00 Family Admission (3 or 4 per car)
$59.00 Large Family Admission (5 to 7 per car)
*includes Fees and Tax
All tickets must be purchased online - you will present your printed ticket upon arrival. Your ticket guarantees your entry but not a specific parking spot.
Venue
STARLIGHT Drive-In
5341 Highway 97A
Enderby BC V0E 1V3
Performance Notes
SECOND SHOW ONLY (11:00PM) RATED 14A
NOTE: SECOND SHOW ONLY - NO ADMISSION TO FIRST SHOW
Each car is 1 ticket.
Select your Single, Couple or Family in price selection.
Ticket is NON-REFUNDABLE
×
This is a general admission performance - the seats are on a first come, first serve basis when you arrive at the venue.