Completely Creedence Wednesday May 1 2019 at 7:30 PM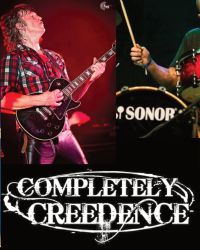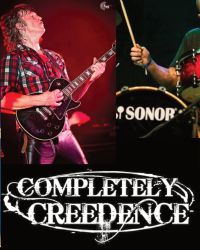 You've selected
Wednesday May 1 2019 at 7:30 PM
×
COMPLETELY CREEDENCE is a Creedence Clearwater Revival (CCR) tribute band who wants to invite you to a night out to remember the incredible music that John Fogerty and CCR provided for the world to enjoy and relate to.
CCR was a popular rock band, active in the late 1960's and early 1970's. Their musical style encompassed the roots rock and swamp rock genres. Hits include "Proud Mary", "I Put a Spell On You", "Suzie Q", "Fortunate son", "Bad Moon Rising" and many more.
This four piece musical group Completely Creedence is made up of four guys from incredible musical background, veterans in the industry. Completely Creedence features: Jamie Robertson vocals and rhythm guitar, Pat Steward on drums, Murray Atkinson on guitar and Todd Smiley on bass guitar. Robertson's voice has been commented on how remarkably it sounds so similar to John Fogerty and captures all the nuances of Fogerty's voice.
Completely Creedence is a CCR tribute band that invites you to be transported back in time to an era of incredible music of the times. If you love CCR so do these guys. Come out for a night of taking you back to how music was supposed to be.
Venue
Vernon and District Performing Arts Centre.
3800 33rd Street
Vernon BC V1T 5T6
Performance Notes
Completely Creedence delivers a musical experience where your love of CCR will live on through these four incredible musicians who share your passion of CCR's music and how music is supposed to be.