Perfect Pie Tuesday May 22 2018 at 7:30 PM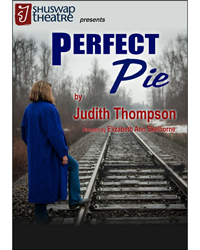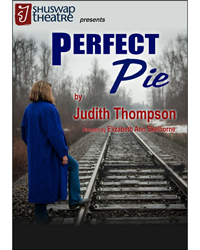 You've selected
Tuesday May 22 2018 at 7:30 PM
×
A Canadian homecoming play tracing the lifelong connection of two women; one who has chosen to stay on the farm, and the other who, driven by small town torment as a child, chose to escape. When the past meets the present, a catharsis is achieved compelling the women to re-examine their lives and ultimately enabling them to find healing and a renewed sense of wholeness. Note: Strong language, suggested violence, adult themes
Venue
Powerhouse Theatre
2901-35th Ave
Vernon BC V1T 2S7
Performance Notes
Two close childhood friends meet after not seen each other for many years. As they recall their childhood and teen years, they revisit events that marked them both, and set them each on a different track.
×
This is a general admission performance - the seats are on a first come, first serve basis when you arrive at the venue.
Doors open 1/2 hour prior to start of performance.