Availability:
Good
Limited
Sold out
Not on-sale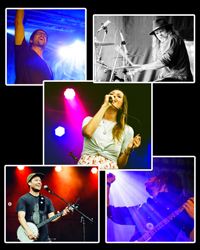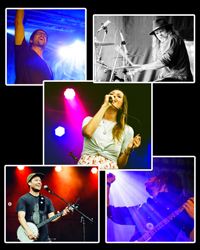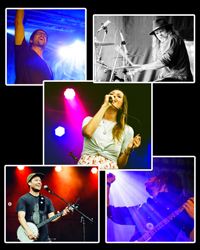 SHRED KELLY
Thursday March 22 2018 at 7:30 PM
Vernon Lodge
×
The Vernon Folk-Roots Music Society in keeping with the unique mix of music found in folk-rook is switching it up and bringing you a high energy five-piece band with a unique alternative folk-rock sound - Shred Kelly!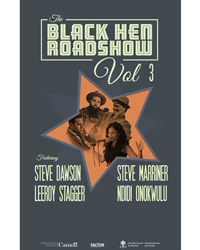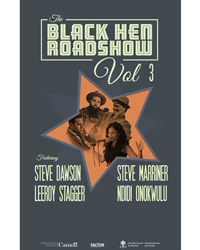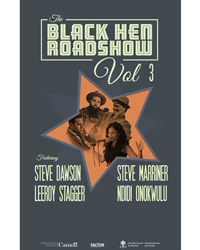 Vernon Lodge
×
The acclaimed Black Hen Roadshow is back, and better than ever.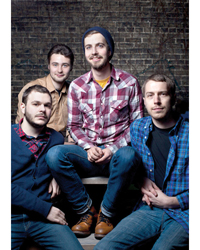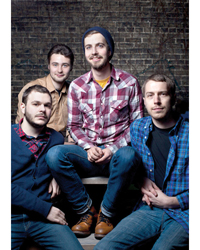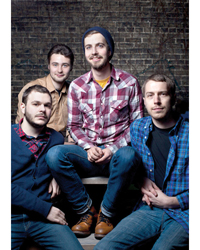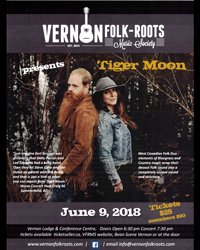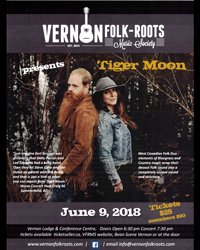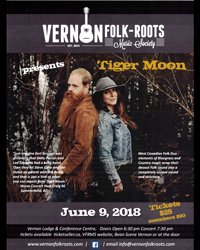 TIGER MOON
Saturday June 9 2018 at 7:30 PM
Vernon Lodge
×
Tiger Moon is a West Canadian folk duo. Boasting harmonious sounds, heartfelt melodies, and foot-stomping rhythms, this is a pair to be reckoned with. They perform with a guitar, mandolin, two sets of boots and two big, rich voices. Drawing their sound from traditional folk, Canadiana, soul and rock, they are a minimalist barn-burning band with syrup-soaked harmonies.