Select the performance to purchase tickets for.
Availability:
Good
Limited
Sold out
Not on-sale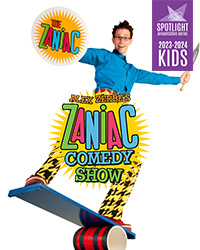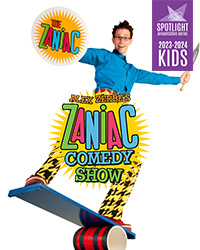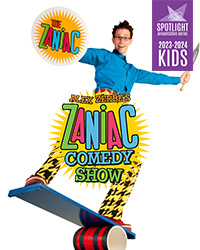 Saturday
Oct
21
2023
2:00 PM PDT
Vernon and District Performing Arts Centre.
×
He's baaaaack...! With the energy of ten thousand suns, The Zaniac shines like a comedy beacon as he bounces from one end of the stage to the other like an untamed rubber band. Jaws will drop and eyes will pop as Alex juggles bowling balls, giant knives, and slices vegetables in half with a flying playing card.