Select the performance to purchase tickets for.
Availability:
Good
Limited
Sold out
Not on-sale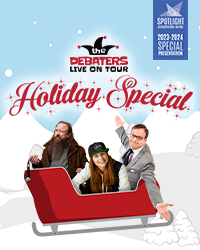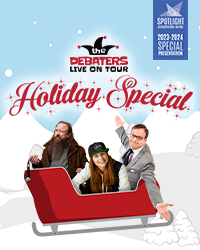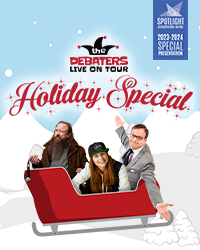 Friday
Dec
1
2023
7:30 PM PST
Vernon and District Performing Arts Centre.
×
Award-winning comedian Steve Patterson is coming to town with two of his favourite comedy elves, Katie-Ellen Humphries and Graham Clark for a no-holds-barred festive free-for-all. This two-hour joke-fest is for live audiences only and features two entertaining debates in the format familiar to fans of the hit CBC Radio program, plus bonus segments of smart stand-up comedy from Steve and his hilarious cohorts. Get your tickets now for the holiday-themed extravaganza that will surely tickle your sugar plums.