Select the performance to purchase tickets for.
Availability:
Good
Limited
Sold out
Not on-sale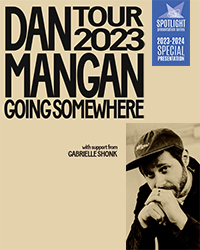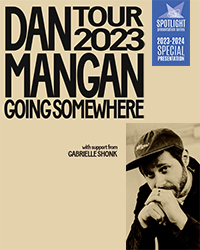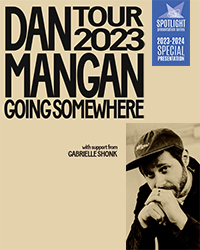 Monday
Sep
25
2023
7:30 PM PDT
Vernon and District Performing Arts Centre.
×
Dan Mangan is a two-time JUNO award winning & two-time Polaris Music Prize listed musician and songwriter. Mangan's new album, 'Being Somewhere', arrived in October 2022. Produced by Drew Brown (Radiohead, Beck), the album unfurls like an overdue conversation with a dear friend where you talk about the world, how you're doing, and how you can help one another.