Select the performance to purchase tickets for.
Availability:
Good
Limited
Sold out
Not on-sale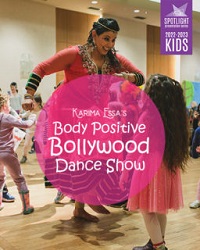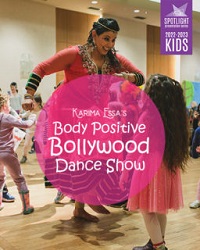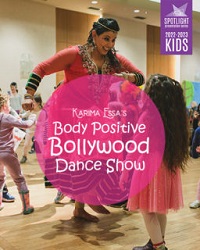 Sunday
Jan
29
2023
11:00 AM PST
Vernon Recreation Centre
×
NEW VENUE
Karima's Bollywood workshop-style dance show infuses music, breathing, and ideologies from ancient scholars from the Middle East and South Asia. Students of all shapes and sizes will leave inspired to love themselves inside and out, on and off the dance floor!