Select the performance to purchase tickets for.
Availability:
Good
Limited
Sold out
Not on-sale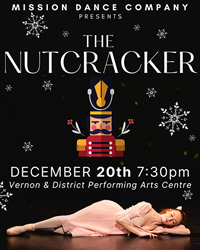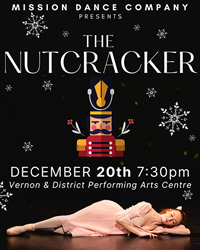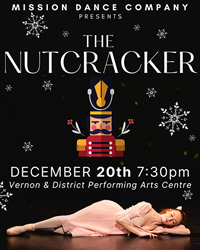 Tuesday
Dec
20
2022
7:30 PM PST
Vernon and District Performing Arts Centre.
×
Feel the joy of the season through dance and this age old tale as you follow young Clara through her extraordinary dream of an adventure. Child friendly yet entertaining for all generations. A story full of so many characters to enjoy: fun, suspenseful, beautiful, eccentric, kind, ridiculous, mischievous, charming. It is a high-quality production you do not want to miss!