Select the performance to purchase tickets for.
Availability:
Good
Limited
Sold out
Not on-sale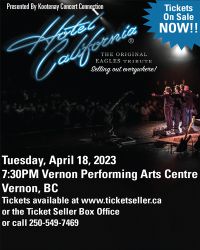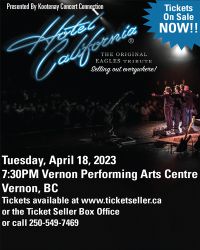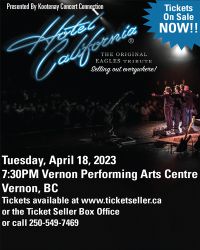 Tuesday
Apr
18
2023
7:30 PM PDT
Vernon and District Performing Arts Centre.
×
When The Eagles stopped to catch their breath a few decades ago, having sold over 100 million records, collected six Grammy's, and enjoyed six #1 albums, Hotel California began a pioneering journey through their history-making music that has taken them around the globe and thrilled hundreds of thousands of Eagles fans.