Select the performance to purchase tickets for.
Availability:
Good
Limited
Sold out
Not on-sale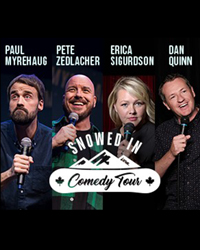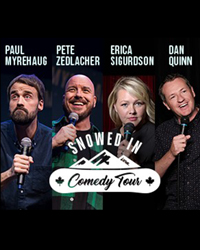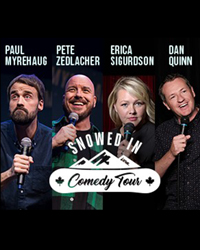 Saturday
Jan
28
2023
7:30 PM PST
Vernon and District Performing Arts Centre.
×
Four international comedians come together to create one amazing show with each bringing a unique and hilarious take providing something for everyone. Just for Laughs winner Dan Quinn is joined by the Great Canadian Laugh Off winner, Paul Myrehaug and 6 time Canadian Comedian of the year nominee, Pete Zedlacher. We are proud to announce that Erica Sigurdson with over 70 appearances on the Debaters, will be joining us. Don't miss out on the comedy show called "Better than the Just for Laughs Tour" and "Delivers a Flurry of Laughs".