Select the performance to purchase tickets for.
Availability:
Good
Limited
Sold out
Not on-sale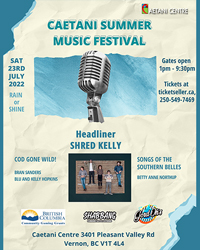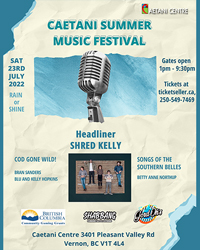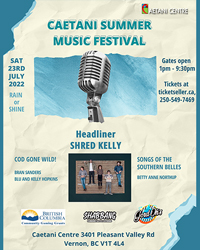 Saturday
Jul
23
2022
1:00 PM PDT
Caetani Cultural Centre
×
Mark your calendars and get ready to dance and sing along on our day long festival of music.
The series showcases talent from all over the Okanagan and Canada with concerts taking place in the beautiful setting of the Caetani gardens.
FULL DAY TICKET 1pm - 9:30pm: $85.00
Day Pass Only 1pm - 5:30pm: $40.00
Evening Pass Only 5:30pm - 9:30pm: $50.00