Select the performance to purchase tickets for.
Availability:
Good
Limited
Sold out
Not on-sale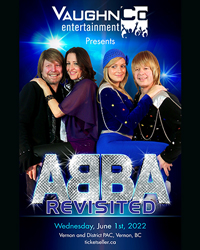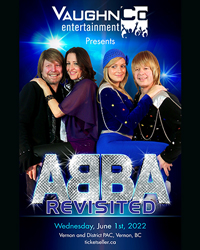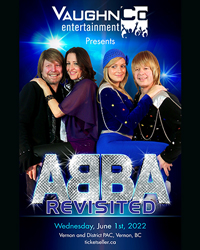 Wednesday
Jun
1
2022
7:30 PM PDT
Vernon and District Performing Arts Centre.
×
ABBA is one of the most popular groups in the world today. Their record-breaking hits continue to thrill music lovers of all ages. Since their first triumph at Eurovision in 1974, ABBA has sold over 400 million copies of their albums. Furthermore, new renditions of popular ABBA songs now permeate modern musicals and media, stimulating a new generation of ABBA fans.