×
*if capacity restrictions are lifted, socially held seats will be sold
Select the performance to purchase tickets for.
Availability:
Good
Limited
Sold out
Not on-sale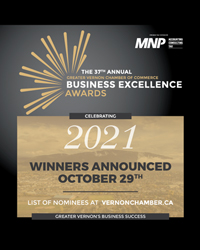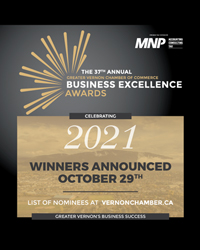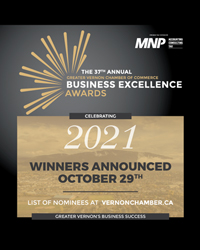 Friday
Oct
29
2021
7:00 PM
Vernon and District Performing Arts Centre.
×
The Greater Vernon Chamber of Commerce and MNP are proud to present the 37th Annual Business
Excellence Awards. The Business Excellence Awards are a high profile, prestigious accomplishment
for Greater Vernon businesses and non-profits.

Please join us on Friday Oct 29, 2021 from the Performing Arts Theatre to celebrate local business
and non-profit achievements.
PROOF OF FULL VACCINATION WILL BE REQUIRED (2 dose)