Select the performance to purchase tickets for.
Availability:
Good
Limited
Sold out
Not on-sale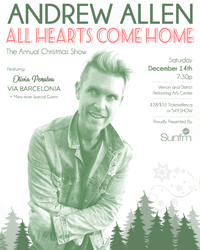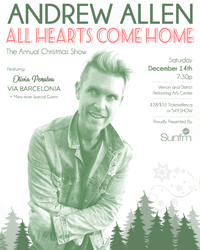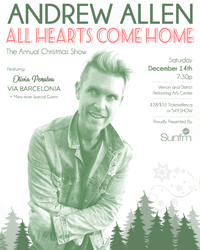 Andrew Allen
Saturday December 14 2019 at 7:30 PM
Vernon and District Performing Arts Centre.
×
There may be a small amount of tickets for sale if you call the box office.
The Annual Christmas show, featuring Vernon's own, multi-platinum, 5 x Top 10 singer/songwriter Andrew Allen! Join Andrew and friends for a magical evening of Christmas songs, originals, special guests and stories that will be sure to bring you into the holiday spirit!