Select the performance to purchase tickets for.
Availability:
Good
Limited
Sold out
Not on-sale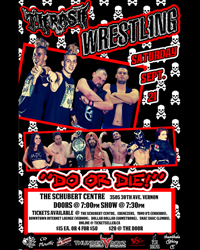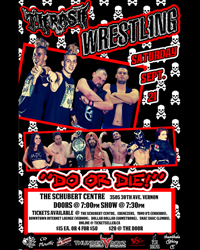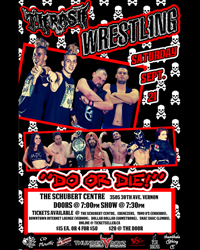 Do Or Die
Saturday September 21 2019 at 7:30 PM
Schubert Centre
×
Your "Spiritual Guru" Davey Deals has been on top of the cards as of late taking on all comers and picking up belts on his way! Time to prove your worth! Davey Deals vs The Black Dragon at "Do or Die" Sept 21st in Vernon!