Select the performance to purchase tickets for.
Availability:
Good
Limited
Sold out
Not on-sale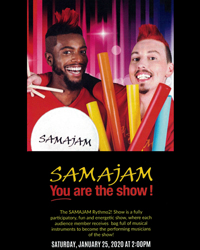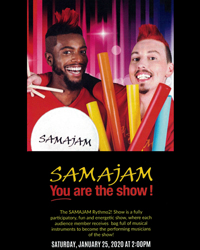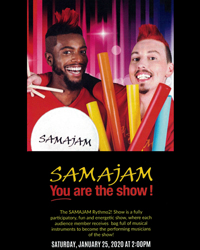 Samajam
Saturday January 25 2020 at 2:00 PM
Vernon and District Performing Arts Centre.
×
The Samajam Rythmo2! Show is a fully participatory, fun and energetic show, where each audience member receives a bag full of musical instruments to become the performing musicians of the show!