Select the performance to purchase tickets for.
Availability:
Good
Limited
Sold out
Not on-sale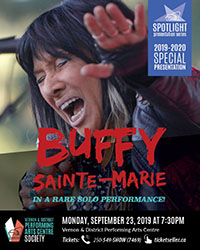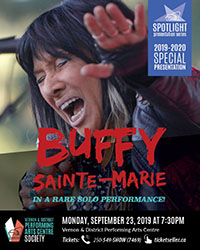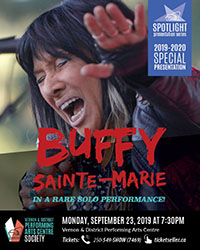 Vernon and District Performing Arts Centre.
×
In this rare solo performance, Buffy Sainte-Marie, an Academy Award-winning singer-songwriter, reflects on her artistry, advocacy efforts, and Indigenous leadership, which have made her a unique force in the music industry.