Select the performance to purchase tickets for.
Availability:
Good
Limited
Sold out
Not on-sale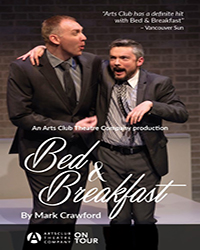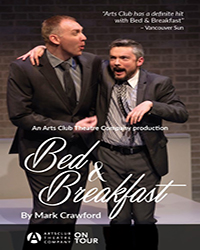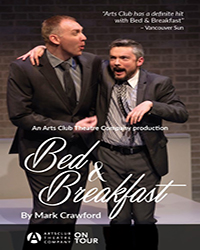 Bed & Breakfast
Tuesday November 12 2019 at 7:30 PM
Vernon and District Performing Arts Centre.
×
Bed & Breakfast, a play by Mark Crawford. When Brett inherits a family estate, he and his partner, Drew, move to a quiet little tourist town to set up a B&B. With dozens of hilarious characters all portrayed by two actors, it's a heartfelt comedy about "being out," skeletons in the closet, and finding a place to call home.