Select the performance to purchase tickets for.
Availability:
Good
Limited
Sold out
Not on-sale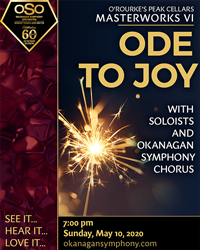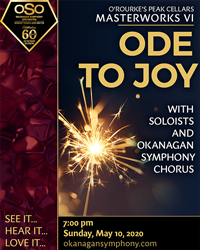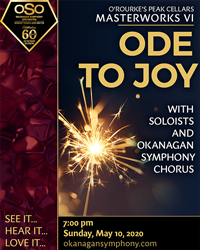 ODE TO JOY
Sunday May 10 2020 at 7:00 PM
Vernon and District Performing Arts Centre.
×
Symphonic masterpieces take us on an epic journey from darkness to light that shines a spotlight on our musicians. Strauss' thrilling tone poem whets the appetite for Beethoven's final symphony. Moving from musical chaos to the Ode to Joy with a message of love and unity, the OSO, Chorus and soloists bring our sixtieth season to a thrilling close.