Select the performance to purchase tickets for.
Availability:
Good
Limited
Sold out
Not on-sale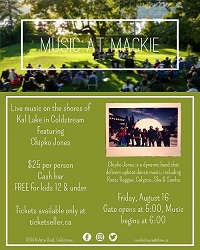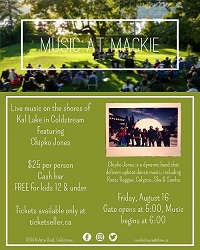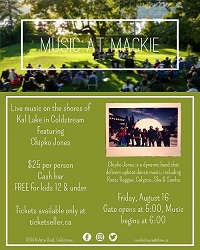 Music At Mackie
Friday August 16 2019 at 6:00 PM
Mackie Lake House
×
Chipko Jones is an upbeat music making posse featuring Roots, Reggae rhythms and Soul music. Brass, percussion and vocal harmonies create amazing melodies to listen or dance to. Chipko specializes in live performance with a kick.