Availability:
Good
Limited
Sold out
Not on-sale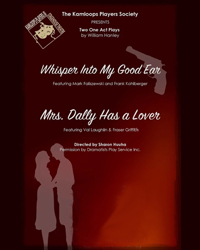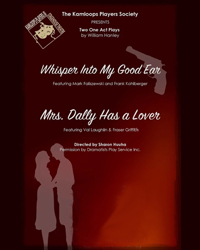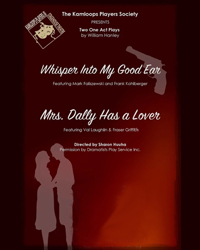 2 One Acts
Wednesday May 23 2018 at 7:30 PM
Powerhouse Theatre
×
Mrs. Daly Has A Lover. A married 42 year old woman is having an affair with an 18 year old young man who lives in her building.
Whisper Into My Good Ear! Two elderly gentlemen meet in a park to commit suicide.